The Phi Phi Islands are definitely worth visiting while on your Phuket holiday. Located approximately 50 kilometres southeast of Phuket, Ko Phi Phi consists of 6 islands, of which 2 of them are considered main – Phi Phi Don and Phi Phi Le, and they are surrounded ed by the Andaman Sea.
The Phi Phi islands are considered one of the most naturally beautiful places in the world and as you sail up to the islands, sheer cliffs rise out from the sea and then give way to beach-fronted jungle. It is thanks to this magnificent scenery that the Phi Phi Le and Maya Bay became the site of the film 'The Beach'.
Out of the 2 main islands Phi Phi Le is unpopulated and Phi Phi Don, although populated has no roads. During the daytime Phi Phi Le has lots of tourists visiting to see the island nature and its famous scenery, but property rent is available on  Phi Phi Don, along with a fair amount of nightlife!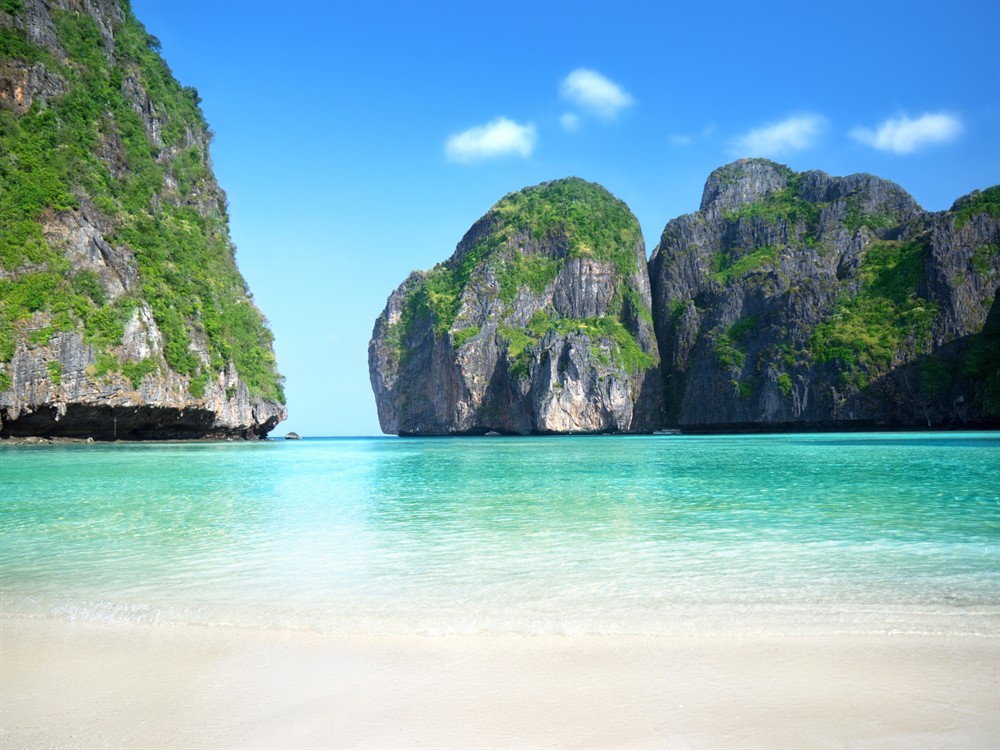 Activity-wise diving is a major pastime because of the huge variety of marine life (the whole island region is part of a marine national park) and for the adrenaline junkie there is also the opportunity to snorkel with sharks! Hiking is another popular activity, again because of the flora and fauna and wildlife available . Within the villages the art of batik is undertaken by the island residents, with displays and souvenirs available for visitors.
Day trips to the Phi Phi Islands are available from most locations on Phuket, with overnight stays operational through various agents. All in all, an island worth leaving your Phuket villa with private pool for!